The Adaptive Sports Association's (ASA) winter program has been providing adaptive skiing, snowboarding and a variety of "sit-ski" instruction to people with disabilities for over 35 years. Adaptation and improvisation are what make our winter program so successful. Come explore the exciting world of Colorado skiing with the Adaptive Sports Association! Registration for the 2022-2023 winter program opens on November 1st.
Pricing
Full Day Lessons
10 am – 3 pm
Adult (13+) – $200
Cub (12 and under) – $140
Half Day Lessons
10 am – 12 pm // 1 pm – 3 pm
Adult (13+) – $140
Child (12 and under) – $75
Lessons are typically one-on-one and are offered to people with every type of disability. State-of-the-art equipment and instruction, as well as a "family" atmosphere, are hallmarks of ASA's winter program. Our instructors work closely with our participants to determine the most appropriate method of cruising the slopes.
Cost includes a private lesson, lift ticket for the day, and equipment rental. We do require reservations in advance, and we have a 24 hour cancellation policy.
Want updates on Winter 2022-23?
Let us know if you have any questions about participating in a winter ski or snowboard lesson. We will get your questions answered and add you to our list for updates!
Get Involved
Take part in our year-round sports and recreational programming for people with cognitive and physical disabilities in a supportive and fun environment.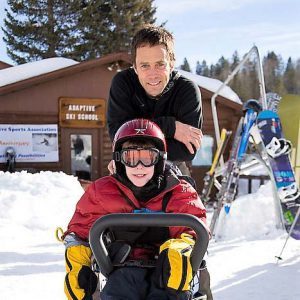 Most people volunteer to help others, but our volunteers quickly realize their own lives are being enhanced. Get involved to change a life, although it might just be your own.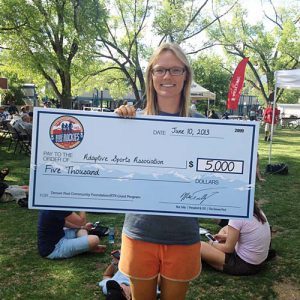 Become a business sponsor or make a personal donation to help create lifelong impacts. Every donation counts.