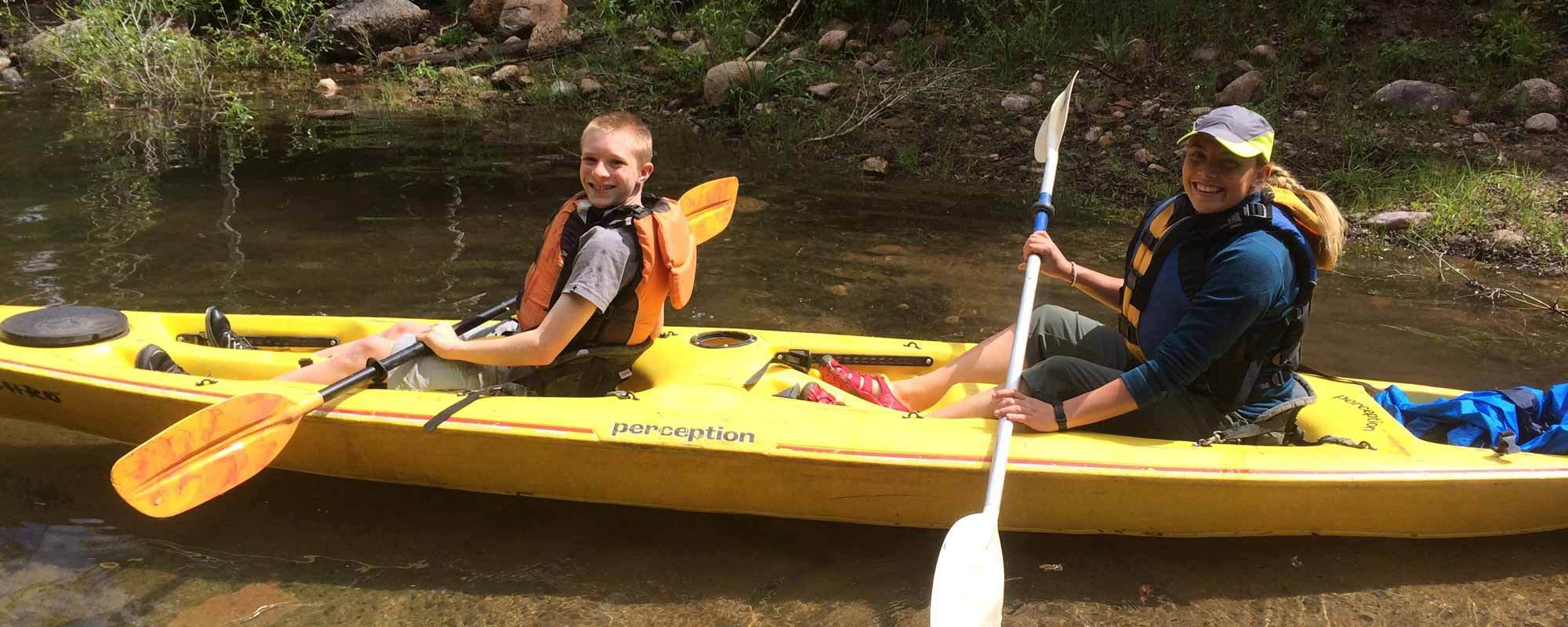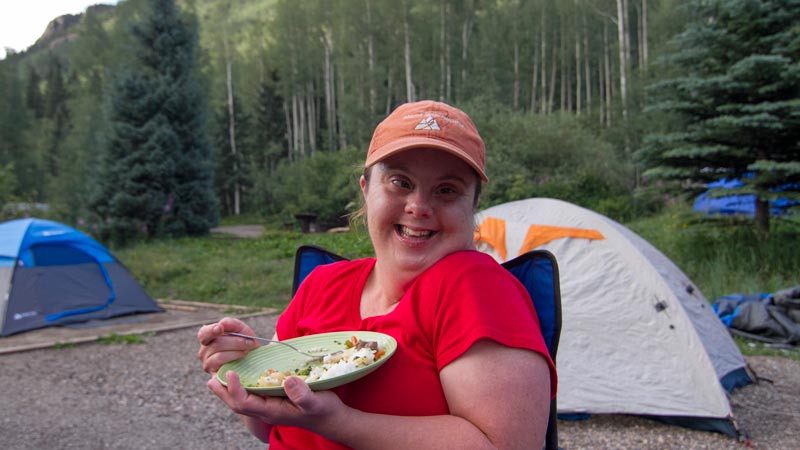 Overnight Camping
ASA runs one and two-night camping trips throughout the summer season. We provide all the components for a fantastic and independent trip into the woods!
Prices, locations, and trip types vary. Contact us for more information.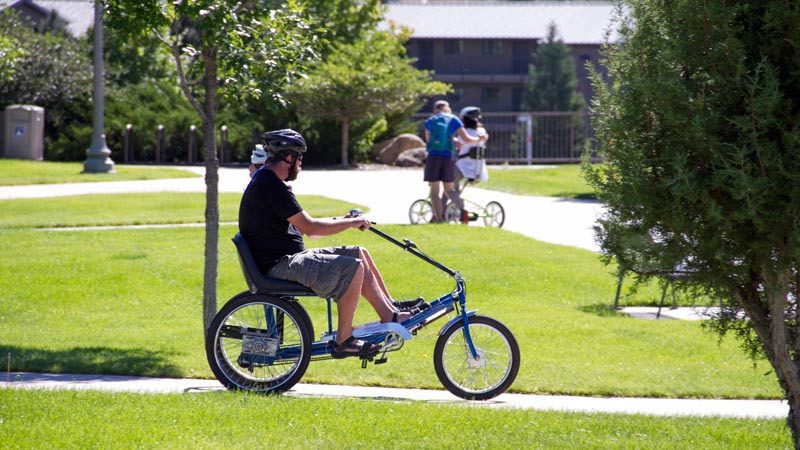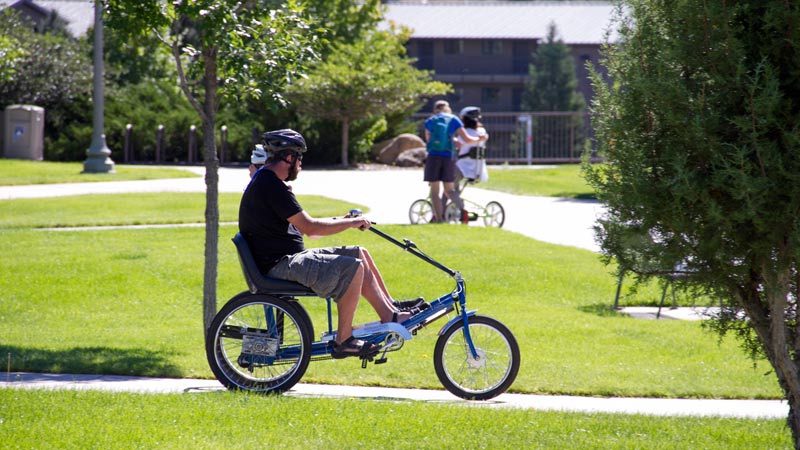 Cycling
We use specially adapted trikes, tandems trikes, and typical two-wheeled bikes to create an experience that everyone enjoys! Locations are dependent on group skill level.
$25 per person (scholarships available)
Individual Cycling Sessions
ASA also is happy to host individual/private cycling sessions. These cycling experiences are tailored to each individual, and last for 1.5 hours. To make a reservation please contact our office.
$60 per person (scholarships available)
Equipment Rentals
Interested in renting an ASA cycle? Give us a call, and we'd be happy to help!
$40 per day (scholarships available)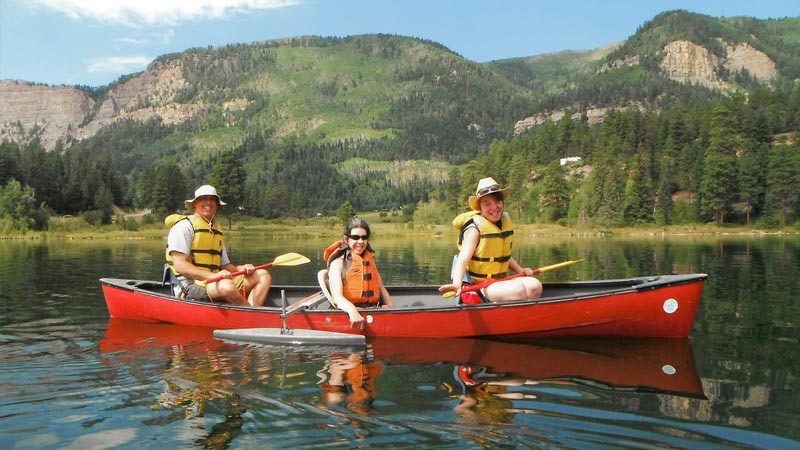 Flatwater Canoeing & Kayaking
Canoeing and adaptive kayaking adventures take place on Durango area lakes and reservoirs. Past trips have been held at Lemon Reservoir, Electra Lake, Haviland Lake, Vallecito Reservoir, Little and Big Molas Lakes, Lake Nighthorse and more!
$45 per person (scholarships available)
Rafting on the Animas
A trip down the Animas River is sure to be on the list of highlights for your Durango experience.
We offer half day rafting trips throughout most of the summer season, depending on flows of the river. We can also customize a trip especially for your group! Rafting is dependent on the river water levels and is an extremely popular activity. We recommend making reservations at least a month in advance.
$45 per person (scholarships available)
Get Started
Adaptive Sports has been offering summer recreational opportunities for more than two decades. All activities can be adapted to meet the needs of individual participants. Learn more or just stop in to say hi at our Participant Open Houses on Wednesday, May 11th at 10a-12p or 4p-6p at ASA Headquarters (463 Turner Drive #105, Durango, CO 813003) – no RSVP needed!
Summer 2022 registration will look a little different this year. This year, we have a three-week window for you to request your dates/summer programs you would like to attend. You can request your preferred dates for all summer programs beginning April 26th though May 17th; no preference will be given to those who sign up earlier rather than later in the three week window.
You can submit your dates by calling the office, and you can request as many programs as you would like. We will put the puzzle of requests together doing our best to serve everyone. You'll receive an email confirmation by Monday, May 23rd with what programs and dates you are scheduled for.
Please note this does not apply to private or individual trip requests.
Questions about our summer programs?
Get Involved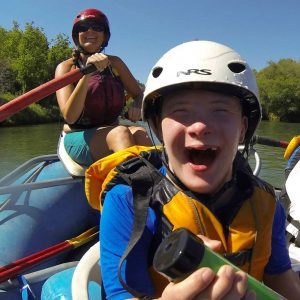 Take part in our year-round sports and recreational programming for people with cognitive and physical disabilities in a supportive and fun environment.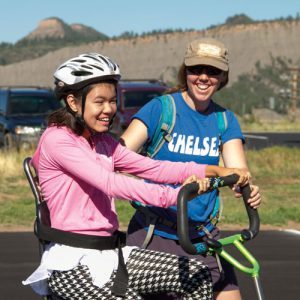 Most people volunteer to help others, but our volunteers quickly realize their own lives are being enhanced. Get involved to change a life, although it might just be your own.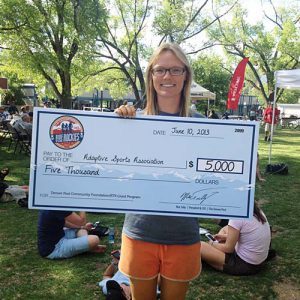 Become a business sponsor or make a personal donation to help create lifelong impacts. Every donation counts.