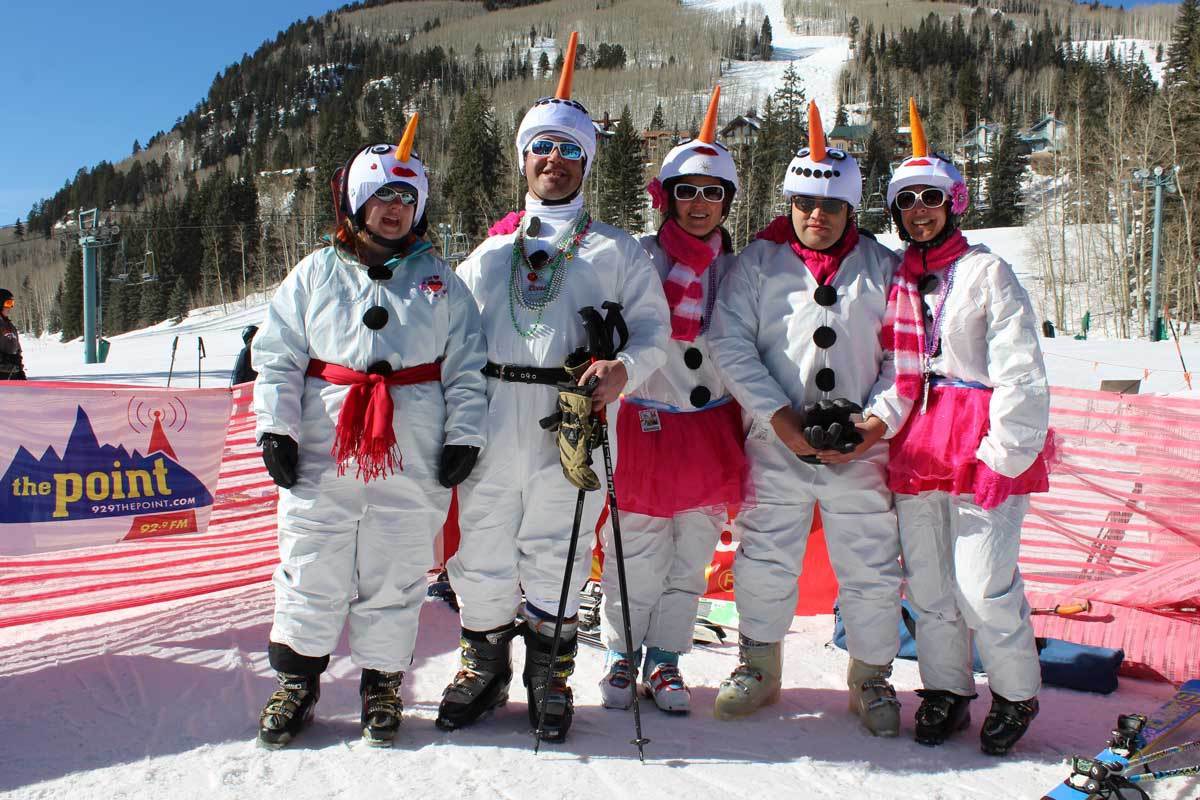 Registration for the 2023 Dave Spencer Classic Opens Soon!
Save the Date- Feb 24th-26th, 2023
Dave Spencer Classic is back, and we can't wait to celebrate with all of you! Start getting your teams together for this fun-filled event! Join us for an evening kick-off party and racer packet pick-up on Friday, February 24th. Dust off those costumes and get ready for a great day of "racing" down the NASTAR Course at Purgatory Resort on Saturday, Feb 25th. Sunday afternoon, we will head to Riverbend Ranch for an apres' awards party with food, drink, and fun for the whole family. Stay tuned, registration will be opening shortly!
Why Support Dave Spencer?
Funds raised during Dave Spencer Classic ensure that ASA has the resources necessary to provide life-changing experience for children and adults with disabilities.
Your support provides funding for high-quality adaptive equipment, specialty training for our year-round volunteers, and a robust scholarship assistance program to ensure that a financial circumstance is never a barrier to participation.
One of our past scholarship recipients shared the following while reflecting on her experience with ASA:
"That trip was incredibly life-changing and life-giving! I know that I could never sufficiently express to you my gratitude for allowing me to learn that my disabilities didn't have to limit me!!! Traveling across the country and skiing from the top of your gorgeous slopes taught me that I could do whatever I put my mind to doing!"
At ASA, the impact of our programs goes far beyond learning to ski, ride a bicycle, or paddle a raft. Our programs are designed to help our participants increase independence, build confidence, and discover what is still possible in their lives. Thank you for your belief in our mission and your generous support of our organization. Together we are making a difference!